Arthritis affects 220,000 children and teens, according to a new CDC study
In a recent Morbidity and Mortality Weekly Report (MMWR) published by the United States Centers for Disease Control and Prevention (CDC), researchers combine survey data from the National Survey of Children's Health (NSCH) collected over a five year period to estimate the prevalence of arthritis.
Study: Arthritis Among Children and Adolescents Aged <18 Years — United States, 2017–2021. Image Credit: Krakenimages.com / Shutterstock.com
Background
Previous arthritis prevalence estimates found that the prevalence of this disease among U.S. children and adolescents below 18 years of age ranged from 13,400 cases, which amounts to 21 arthritis cases for every 100,000 citizens, in 1978 and 294,000 cases, or 403 arthritis patients for every 100,000 individuals, between 2001 and 2004.
Typically, medical billing codes are used to estimate arthritis rates among U.S. children and adolescents. Other factors contributing to these estimates include the relative rarity of arthritis among children and adolescents, differences in terminology, arthritis case definitions, data sources, collection, sampling, and weighting methodologies.
Since these studies have been published, immense advancements in the detection and diagnosis of arthritis have been discovered.
About the study
The U.S. Census Bureau conducts NSCH, an annual household survey, to estimate the health of children at national and state levels in the U.S. More specifically, NSCH collects data about the physical and emotional health and well-being of one randomly selected child or adolescent from a U.S. household from their parents. The NSCH response rates ranged between 37.4% and 40.3% during 2017-2021.
In the current study, researchers used parent-reported arthritis diagnosis as the case definition, where parents answered 'Yes' to the question, "Has a doctor ever told you that this child has arthritis?"
The study analyses included 173,406 children below 18 years of age. Both overall annual, unadjusted arthritis prevalence estimates and those stratified by patient demographics were generated.
Some of the relevant characteristics that were considered in this study included depression, anxiety, or obesity, physical inactivity, household characteristics, especially health insurance status, parent's highest education, and food insecurity.
All study analyses accounted for the complex survey design and followed applicable CDC policy.
Rising rates of pediatric arthritis
Arthritis can affect children and adolescents of all races and ethnicities. However, according to the current study estimates for 2017-2021, about 220,000 children and adolescents between the ages of 12 and 17 in the U.S. had arthritis.
Arthritis prevalence among non-Hispanic Black children and adolescents was nearly double that of White-origin children and adolescents. Furthermore, the prevalence estimates for arthritis were inversely related to the parent's highest education, thus highlighting racial and ethnic disparities as health determinants from early childhood.
Among U.S. children and adolescents with anxiety or depression, arthritis prevalence was high. Likewise, an association was observed between arthritis and food insecurity, obesity, and physical inactivity.
The U.S. Preventive Services Task Force recommends an age-appropriate diet as a therapeutic strategy for arthritis. Routine screening to identify youths who might benefit from effective treatment for anxiety and major depressive disorders is also advised.
Current pharmacologic treatments for arthritis include antirheumatic drugs, which slow down inflammation to preserve joints, and anti-inflammatory drugs, which treat stiffness, fever, and pain. Nonpharmacologic interventions for juvenile idiopathic arthritis treatment include physical and occupational therapy, which improves range of motion, muscular strength, endurance, and functional deficits.
Conclusions
It remains challenging to prevent and treat certain types of arthritis among children and adolescents. Nevertheless, it is crucial to prioritize arthritis prevention and treatment by identifying early risk factors.
Early diagnosis and treatment initiation might prevent permanent damage to joints, improve patient outcomes, reduce race/ethnicity-related health inequities, and maintain the quality of life of children and adolescents at an increased risk of arthritis.
It is equally important to develop self-management interventions, such as engaging children in physical activity, weight control, and screening for mental health services. Current recommendations state that children and adolescents between six and 17 years of age should engage in moderate-to-vigorous physical activity for at least one hour every day for optimal health and fitness.
Healthcare systems should also ensure that all affected children and adolescents have equitable access to physical therapies and medications.
Journal reference:
Lites, T. D., Foster, A. L., Boring, M. A., et al. (2023). Arthritis Among Children and Adolescents Aged <18 Years — United States, 2017–2021. MMWR Morbidity and Mortality Weekly Report 72:788-792. doi:10.15585/mmwr.mm7229a3. https://www.cdc.gov/mmwr/volumes/72/wr/mm7229a3.htm
Posted in: Child Health News | Medical Science News | Medical Research News | Medical Condition News
Tags: Adolescents, Anti-Inflammatory, Anxiety, Arthritis, Children, Depression, Diet, Doctor, Drugs, Education, Fever, Food, Health Insurance, Healthcare, Inflammation, Juvenile Idiopathic Arthritis, Mental Health, Mortality, Obesity, Occupational Therapy, Pain, Physical Activity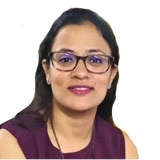 Written by
Neha Mathur
Neha is a digital marketing professional based in Gurugram, India. She has a Master's degree from the University of Rajasthan with a specialization in Biotechnology in 2008. She has experience in pre-clinical research as part of her research project in The Department of Toxicology at the prestigious Central Drug Research Institute (CDRI), Lucknow, India. She also holds a certification in C++ programming.