Comparing COVID-19 symptom burden and quality of life in positive and negative PCR test results
A recent study published in Scientific Reports evaluated to what extent symptoms are present before, during, and after a positive SARS-CoV-2 polymerase chain reaction (PCR) test. The study also explored how the symptom burden and quality of Life (QoL) compare to those with a negative PCR test.
Study: Symptoms and quality of life before, during, and after a SARS-CoV-2 PCR positive or negative test: data from Lifelines. Image Credit: DraganaGordic/Shutterstock.com
Background
The coronavirus disease 2019 (COVID-19) pandemic, caused by the rapid transmission of severe acute respiratory syndrome coronavirus 2 (SARS-CoV-2), claimed more than 6.9 million lives worldwide.
Several studies have indicated that many people develop symptoms that persist for a prolonged period following initial infection. This condition is referred to as long-COVID or post-COVID-19 condition.
A wide spectrum of respiratory and non-respiratory related symptoms is associated with COVID-19. Although most infected individuals experience mild symptoms, some people develop acute to severe symptoms, which can lead to death.
The World Health Organization (WHO) defined the post-COVID-19 condition as…
"…symptoms may be new onset following initial recovery from an acute COVID-19 episode or persist from the initial illness. Symptoms may also fluctuate or relapse over time".
Common long COVID symptoms include cough, fatigue, headache, dyspnoea, and brain fog. These persistent COVID-19 symptoms negatively affect the quality of life (QoL) and everyday functioning of these groups of people.
It is imperative to understand whether some symptoms were already present before a SARS-CoV-2 infection. Since not much data related to longitudinal studies on pre-COVID-19 status is available, it is unclear to what extent positive tested participants were free of symptoms before the infection.
About the study
This study obtained data from the Lifelines COVID-19 Cohort Study, an ongoing multi-disciplinary prospective population-based cohort study. The main focus of The Lifelines Cohort Study is to investigate the health and health-related behaviors of 167,729 individuals from the Northern region of The Netherlands in a unique three-generation design.
Digital questionnaires were sent out to all adult participants weekly, bi-weekly, and, finally, monthly. The questionnaires were collected approximately between March 2020 and July 2021.
Study findings
For the Lifelines COVID-19 sub-study, 139,375 candidates were invited for the first questionnaire on March 2020. A total of 996 COVID-19 PCR positive and 3978 negative participants were assessed in this study.
Compared to SARS-CoV-2 PCR negative participants, the SARS-CoV-2 PCR positive group contained relatively younger participants with higher BMI. The education levels of the participants between the two groups were comparable.
In this study, 3% of SARS-CoV-2 PCR-positive tested participants were hospitalized. Among these, some participants required antibiotics, supplemental oxygen, and hospitalization.
Although QoL was found to be decreased for both positive and negative SARS-CoV-2 PCR-tested participants, the extent of deterioration was significantly more for positive patients. Consistent with previous studies, the present study indicated the heterogeneous nature of SARS-CoV-2 infection.
Although most positive tested participants fully recovered, some developed persistent symptoms in the weeks or months after a positive SARS-CoV-2 PCR test. Importantly, this study revealed that symptoms were partly present before the SARS-CoV-2 infection.
This finding implies that some persisting symptoms might not be associated with SARS-CoV-2 infection. Nevertheless, since some of the ongoing symptoms could not be explained as a part of pre-infection, it underscores the possibility of new-onset or persisting symptoms being linked with COVID-19.
Many of the reported Long COVID symptoms are commonly found in the general population due to other infections, aging, an underlying chronic disease, and changes in behavior due to the pandemic. It has been difficult to characterize Long COVID symptoms due to the lack of data from individuals with negative PCR SARS-CoV-2 tests.
Conclusions
One of the key strengths of this study design is to provide detailed insight into the symptom burden and QoL before, during, and after a positive and negative COVID-19 PCR test.
The current study also includes some limitations, including diagnosis and severity assessment of COVID-19 based on self-reported data without medical records. Since the exact date of the COVID-19 diagnosis was not known, it presented the problem of the lack of knowledge about the exact duration of the post-COVID-19 symptoms onset.
The study findings lack generalizability because only adult participants were considered, and adolescents were excluded from the analysis. In addition, a small proportion of hospitalized patients were analyzed.
Individuals with a negative SARS-CoV-2 PCR test should not be considered as control or healthy individuals because they might have contracted other infections. Despite the limitations, this study contributed to the growing data on COVID-19 and its long-term consequences.
Interestingly, it was found that not all long COVID symptoms were associated with SARS-CoV-2 infection.
Journal reference:
Goërtz, Y. et al. (2023) "Symptoms and quality of life before, during, and after a SARS-CoV-2 PCR positive or negative test: data from Lifelines", Scientific Reports, 13(1). doi: 10.1038/s41598-023-38223-5. https://www.nature.com/articles/s41598-023-38223-5
Posted in: Medical Science News | Medical Research News | Medical Condition News | Disease/Infection News | Healthcare News
Tags: Adolescents, Aging, Brain, Brain Fog, Chronic, Chronic Disease, Coronavirus, Coronavirus Disease COVID-19, Cough, covid-19, Education, Fatigue, Headache, Oxygen, Pandemic, Polymerase, Polymerase Chain Reaction, Respiratory, SARS, SARS-CoV-2, Severe Acute Respiratory, Severe Acute Respiratory Syndrome, Syndrome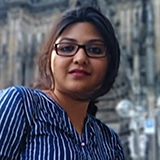 Written by
Dr. Priyom Bose
Priyom holds a Ph.D. in Plant Biology and Biotechnology from the University of Madras, India. She is an active researcher and an experienced science writer. Priyom has also co-authored several original research articles that have been published in reputed peer-reviewed journals. She is also an avid reader and an amateur photographer.