In a recent study published in the Nutrients journal, researchers at the University of Massachusetts assessed the impact of maternal food intake on maternal milk.
Human milk is an essential variable in the development of an infant's gut microbiome. Almost 88% of the genera are similar between maternal milk and the stool of a breastfed infant, indicating direct transmission. Along with the direct transmission of milk microbes, breastfed infants also receive nutrients, immune cells, secreted proteins, antibodies, and human milk oligosaccharides (HMOs), which can impact the gut microbiome of an infant. Due to the significant association of maternal milk with the gut microbiome and an infant's health, it is essential to recognize the factors that affect milk and alter the infant microbiome.
Effect of Maternal Diet on Maternal Milk and Breastfed Infant Gut Microbiomes: A Scoping Review. Image Credit: Design_Cells / Shutterstock
About the study
In the present study, researchers examined the existing knowledge related to the association between maternal food consumption and breast milk as well as the gut microbiome of infants.
The team performed the present study with the checklist for Preferred Reporting Items for Systematic Reviews and Meta-Analyses extension for Scoping Reviews (PRISMA-ScR). The current knowledge regarding the effects of maternal food intake on the microbiomes of breastmilk and the breastfed infant was explored. This assessment was performed by collecting appropriate databases to conduct and collect research papers for review.
Three databases, including PubMed, Web of Science, and Scopus, were examined on 29 September 2021. The team employed a specific search string to find research papers with appropriate terminologies in the article title, keywords, and abstracts.
The researchers created an Excel spreadsheet listing the article's publication year, its author, and the title for every reviewer. This spreadsheet was employed to monitor articles that met the inclusion criteria. The inclusion criteria included journal articles that were published in the English language without any date restriction. The reviewers worked independently and reviewed an average of 25 articles in each work session.
Results
Antibodies eBook
Compilation of the top interviews, articles, and news in the last year.
Download a free copy
The database search yielded approximately 949 records. After the duplicates were removed, abstract and title screening was performed for 808 records. Among the 112 papers that underwent full-text examination, 19 met the eligibility criteria and were a part of the scoping review. These included 14 cohort studies, four randomized controlled trials, and one case-control study. The eligible studies were performed from 2015 to 2021 in the US, Canada, the UK, Israel, Spain, China, Tanzania, Taiwan, and Brazil.
Approximately 12 studies assessed milk specimens, 10 examined infant stool, and three involved both sample types. Furthermore, three studies examined maternal stool. One of the papers assessed meconium from the first diaper of the infants within 24 to 48 hours after delivery, while one studied colostrum samples. Also, four papers collected breast milk at several time points, and four examined stool samples at several time points. Multiple papers requested or recommended breast milk sampling in the morning. Additionally, one paper acquired foremilk and hindmilk from feeds over a 24-hour period.
Among the 12 papers that examined milk samples, 11 assessed milk microbiomes, while the rest of the papers studied HMOs. Also, a gut microbial assessment was performed in all 10 papers that examined infant stool and all three papers that studied maternal stool. Two of the papers assessed maternal as well as infant gut microbiomes.
Almost 16 of the 19 papers studied maternal anthropometric features such as body mass index (BMI) and gestational weight gain (GWG). These features could be employed as markers of nutritional status along with a direct examination of dietary consumption. Most papers examined both GWG and maternal BMI. The team noted that infant feeding variables, including breastfeeding mode and status, affect infant gut and breast milk microbiomes. Among the papers reviewed, 14 documented infant feeding practices via questionnaires, telephone interviews, daily records, or self-reporting. Three papers involved only mothers who were Inka breastfeeding.
Conclusion
The study findings showed that reviewed papers found that maternal food consumption impacted the milk microbiome as well as the infant gut microbiome negatively and positively. The magnitude to which maternal diet affects the infant microbiome via microbial alterations in maternal milk is yet to be determined. The researchers believe that future studies should involve the collection and analysis of maternal milk as well as infant stool. Also, the positive findings of cohort studies warrant future clinical trials to understand how maternal food intake can enhance infant gut microbiome.
Journal reference:
Taylor R, Keane D, Borrego P, Arcaro K, Effect of Maternal Diet on Maternal Milk and Breastfed Infant Gut Microbiomes: A Scoping Review, Nutrients. 2023; 15(6):1420, DOI: https://doi.org/10.3390/nu15061420, https://www.mdpi.com/2072-6643/15/6/1420
Posted in: Child Health News | Medical Science News | Medical Research News | Women's Health News
Tags: Antibodies, Body Mass Index, Breast Milk, Breastfeeding, Colostrum, Diet, Food, Language, Microbiome, Nutrients, Research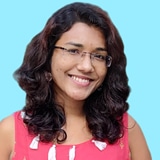 Written by
Bhavana Kunkalikar
Bhavana Kunkalikar is a medical writer based in Goa, India. Her academic background is in Pharmaceutical sciences and she holds a Bachelor's degree in Pharmacy. Her educational background allowed her to foster an interest in anatomical and physiological sciences. Her college project work based on 'The manifestations and causes of sickle cell anemia' formed the stepping stone to a life-long fascination with human pathophysiology.
Source: Read Full Article