As if you weren't already concerned about the novel coronavirus being everywhere—on your doorknob, in the air at the grocery store, on the face mask you keep futzing with—a research letter in JAMA Network Open this week explains that researchers found the presence of the virus in semen.
But it doesn't seem that everyone's semen is suddenly tainted or toxic. Of 38 men in China who either had active COVID-19 infections or had recovered from diagnosed infections, six were found to have the novel coronavirus, SARS-CoV-2, in their semen. Four of those six were in the acute stages of a COVID-19 infection and the other two had recovered from the infection. All were six to 16 days out from the onset of symptoms.
So can the novel coronavirus be transmitted by sex?
This study didn't look at whether this coronavirus can be transmitted by sex, and there's no way to know yet. "Certainly finding the finding presence in semen is an important step toward subsequent research to better understand potential sexual transmission of COVID," says Debby Herbenick, PhD, professor at the Indiana University School of Public Health and MH advisor.
This is one more area where novel coronavirus research is evolving; other research hasn't found the virus in semen, she says. It's not that unusual to find viruses not associated with STDs in semen—Zika has been found there, and the scientists write in the JAMA research letter that so far, researchers have found 27 viruses in human semen, and "the presence of viruses in semen may be more common than currently understood, and traditional non-sexually transmitted viruses should not be assumed to be totally absent in genital secretions."
OK, so do I need to stop having sex?
"I think where it could change recommendations is in regard to the finding that a small percentage of people who were recovering had virus found in their semen," Dr. Herbenick says. "Some people —after being isolated from a partner while they were sick—may feel ready to re-engage in partnered sex. If indeed COVID ends up being present in semen and even when in recovery, or recovered, then people might be wise to avoid certain kinds of sex or wear condoms for a period of time unless the virus has likely cleared their system. But again, there's still a lot unknown in this area."
Of course, you should already be staying 6-ish feet away from people who have COVID or whose status you don't know, Dr. Herbenick points out. And if you're one of the people who are craving sex in quarantine (there's a psychological reason for that), there are workarounds.
Overall, "the article describes interesting science that brings up questions for future study, but I don't think it is cause for worry. It is clear that the overwhelming majority of COVID-19 is spread through the respiratory route. Our prevention efforts need to focus on that," explains Julie Dombrowski, MD, MPH, associate professor of medicine at the University of Washingon and lead physician, King County Isolation & Quarantine Units. That means doing what you've already been doing (the hand washing, wearing masks in public, staying home when sick, etc) to prevent the continued spread of the disease.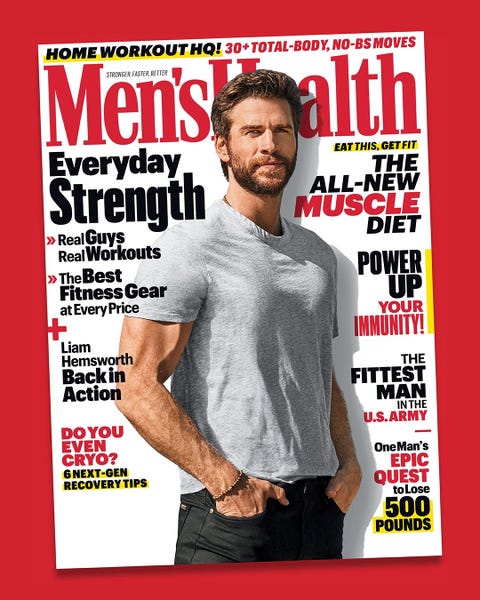 Source: Read Full Article