According to the World Health Organization (WHO), the prevalence of people who have diabetes has increased globally, from 108 million in 1980 to 422 million in 2014.
The main risk factors for diabetes are an unhealthy diet, lack of exercise, and adiposity. However, some recent studies have reported an association between transportation noise with a higher risk of type 2 diabetes (T2D).
Study: Long-term exposure to transportation noise and risk of type 2 diabetes: A cohort study. Image Credit: TTstudio / Shutterstock.com
Health effects of noise pollution
Over 20% of the population in the European Union is exposed to residential noise levels exceeding 55 dB. As a result, between one and 1.6 million otherwise healthy individuals die each year due to transportation noise in Europe, according to the WHO.
Noise can be indirectly harmful by arousing the hypothalamus-pituitary-adrenal axis and autonomic nervous system, thereby leading to the release of stress hormones.
Additionally, transportation noise during the night can reduce sleep duration and quality. Poor sleep quality can result in impaired glucose regulation, reduced insulin sensitivity, and low-grade inflammation, all of which are clinical features of T2D. Exposure to transportation noise has also been associated with physical inactivity and obesity, both risk factors for T2D.
Previous studies have reported an increased risk of diabetes associated with road traffic noise. However, most of these studies do not consider the influence of lifestyle characteristics on this risk.
Moreover, exposure to noise at the least exposed residential façade has increased T2D risk compared to the most exposed façade. This suggests that the harmful effects of noise on T2D mainly arise due to sleep disturbances.
A new Environmental Research study analyzes railway and road noise at the least and most exposed residential facades and the risk of T2D. The researchers of this study also evaluated the confounding of the degree of residual lifestyles in register-based studies.
About the study
The current study recruited individuals aged 16 years and above between February to April 2010 and February to April 2013. All study participants were asked to complete a questionnaire on diet, smoking status, alcohol consumption, body mass index (BMI), and physical activity.
Estimations of road and railway noise exposure were based on the address of each participant who lived at the most and least exposed residential facades using address data from 10 years before the baseline until the end of the follow-up in December 2017.
Cohort participants with T2D were identified and registered as cases if they had two T2D-related contacts with a hospital and/or pharmacy. In addition, information on the participants' highest level of education, occupational status, income, cohabitation, and country of origin was obtained from 2010 to 2017.
Information on area-level socioeconomic status (SES) was also collected. A Charlson comorbidity index was calculated for each cohort member as a time-dependent variable using ICD10 codes and diagnosis dates from the Danish National Patient Registry that were updated for each cohort member upon a comorbidity diagnosis. This was based on the number of diseases during the previous five years, thus the preceding one to six years. By allowing a one-year lag, the index was not affected by T2D diagnosis.
Study findings
A total of 286,151 participants were included in the study, 7,574 of whom developed T2D during the median follow-up period of 6.2 years. People exposed to over 60 dB road traffic noise, which was referred to as the LdenMax cohort, were more likely to be younger, live alone, work white-collar jobs, have a higher educational level, be physically active, consume less red meat, be current smokers, and have a normal weight.
Low or no correlation was reported between road and railway noise. Both LdenMax and LdenMin residential facades were associated with higher T2D risk; however, the strongest association was associated with those in the LdenMin cohort.
After adjusting for the register-based covariates, no association was observed between T2D and railway LdenMin. Conversely, a higher risk of T2D was observed for railway LdenMax.
For road LdenMin, certain individual characteristics increased the impact of noise on their T2D risk. These included low or medium education levels, a comorbidity index greater than or equal to two, current smokers, obesity, and being physically inactive or mildly active.
For both road LdenMax and LdenMin, the risk of T2D was most significant for people living in suburban areas. Additionally, for road LdenMax, the risk of T2D was highest among women and those aged 65 years and above, while the opposite was observed for road LdenMin.
Conclusions
The current study reports that road traffic noise was associated with a higher risk of T2D. Furthermore, the association was strongest for noise at the least exposed residential façade.
Notably, lifestyle factors did not significantly alter the impact of noise levels on T2D risk, thus suggesting that future studies without information on lifestyle habits can provide accurate risk estimates.
Limitations
The current study comprises some degree of exposure misclassification and is associated with a risk of participation bias. Another limitation is that the associations between SES, lifestyle and transportation noise can vary across regions. Furthermore, the number of people developing T2D was limited.
Journal reference:
Sørensen, M., Hvidtfeldt, U. A., Poulsen, A. H., et al. (2022). Long-term exposure to transportation noise and risk of type 2 diabetes: A cohort study. Environmental Research. doi:10.1016/j.envres.2022.114795.
Posted in: Medical Research News | Medical Condition News | Disease/Infection News
Tags: Alcohol, Autonomic Nervous System, Body Mass Index, Diabetes, Diet, Education, Exercise, Glucose, Hospital, Hypothalamus, Inflammation, Insulin, Meat, Nervous System, Obesity, Pharmacy, Physical Activity, Pollution, Research, Sleep, Smoking, Stress, Type 2 Diabetes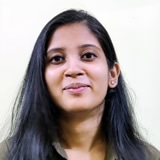 Written by
Suchandrima Bhowmik
Suchandrima has a Bachelor of Science (B.Sc.) degree in Microbiology and a Master of Science (M.Sc.) degree in Microbiology from the University of Calcutta, India. The study of health and diseases was always very important to her. In addition to Microbiology, she also gained extensive knowledge in Biochemistry, Immunology, Medical Microbiology, Metabolism, and Biotechnology as part of her master's degree.
Source: Read Full Article