Corneal transplantation is a procedure that involves the repair of a damaged or diseased cornea with healthier cadaver tissue. This is called allotransplantation which refers to the transplantation of an organ or tissue from one individual to another of the same species with a different genotype.
Cornea transplantation has become a classical treatment for several types of blindness that result from diseases that affect the anterior part of the eye. Allotransplantation is well accepted and has excellent functional results.
Image Credit: air009/Shutterstock.com
When is corneal transplantation used?
Corneal transplantation is the oldest and most common form of solid tissue transplantation. According to the eye bank association of America, over 40,000 corneal transplants are performed each year in the United States alone.
In uncomplicated cases, first-time corneal transplant succeeds in 90% of patients, however, the long-term survival eventually falls to 74% at five years and further still to 62% by 10 years; these figures are comparable to the survival of heart, kidney, and liver transplants.
Corneal transplantation has such a high success rate due to the immune privilege of corneal allografts. The first of these is the absence of lymph vessels in the graft bed, the second is the induction of immune tolerance and T regulatory cells, and finally selective silencing and deletion of immune elements at the graft host interface.
These fundamental characteristics are important because, under normal conditions, the cornea does not contain either blood or lymph vessels. The absence of lymph nodes prevents the induction of an immune response as well as immune effector cells entering the corneal allograft as the peripheral immune system is blocked off from the site of transplantation. Moreover, the generation of T regulatory cells prevents the induction of a destructive immune response. Collectively these properties are referred to as an ocular immune privilege. Despite this, rejection is still possible.
Read Here: How do Contact Lenses Work?
What does a corneal transplantation involve?
The ocular tissues I transplanted into the recipient after eye donation, and include the cornea, sclera, and the limbus. The limbus is the junction between the cornea and the conjunctiva, and it contains corneal epithelial stem cells.
The cornea is ~12mm in diameter and 0.5-1 mm in thickness. It is composed of three layers: the anterior multi-layered epithelium, the collagen fiber, and proteoglycan-rich stroma, and the endothelium which resides in a posterior monolayer.
The cornea is curved and transparent, which enables it to focus light. The transparency of the cornea is due to a lattice arrangement of collagen fibers in the stroma which can be easily disrupted by infection, trauma, or edema because of failure in the endothelium.
The indication, which refers to the purpose or use of corneal transplantation, a large and can be grouped as follows:
Shape (Keratoconus): a condition that affects the structure of the cornea, commonly resulting in finning, bulging, and eventual disruption of sight.
Endothelial failure (Fuchs' dystrophy): this is a condition that affects the cornea, and occurs when the corneal endothelial cells Diane the cornea becomes swollen with fluid. The colonial endothelial cells continued to perish over time, exacerbating vision problems.
Endothelial failure (post-cataract surgery): cataract surgery inevitably results in damage to some endothelial cells; however, corneas typically have enough endothelial cells to enable a small degree of tolerance of endothelial cell loss as a result of cataract surgery. However endothelial cells may occasionally fail to function adequately to keep the cornea clear, causing poor vision following corneal swelling.
Ulcerative keratitis: this is an inflammatory condition that results in peripheral corneal thinning and ulceration of the cornea. This results in loss of corneal tissue.
Opacification: when a cloudy layer of scar tissue forms behind the cornea, limiting or preventing vision.
Infection
Injury
How does corneal transplantation occur?
There is a variety of corneal transplants that are available to patients. This is dependent on the parts of the cornea that are affected and need to be replaced. Most cornea transplantations involve transplanting the full thickness of the cornea, however.
Full-thickness transplants
a full-thickness transplant is called penetrating keratoplasty. A circular cutting instrument called a trephine is used to remove the damaged cornea. A donor cornea is held in place by tiny stitches which can sometimes produce a star pattern on the edges. This operation is done under local or general anesthetic, and it takes approximately 1 hour.
Partial-thickness transplants
Advances in techniques have allowed parts of the cornea to be transplanted. These procedures can usually take longer to perform, however, result in faster recovery time and lower risk of complications. As with full-thickness transplants, these procedures are carried out using trephines, although lasers may sometimes be used. In addition, these procedures are carried out using either local or general anesthetic.
Typically, these transplants can be subdivided into those involving the front portion of the cornea and those involving the back portion. There are several techniques for transplanting the front or the back parts of the cornea.
The main techniques for transplanting the front and back parts of the cornea include:
Anterior lamellar keratoplasty: removing and replacing the outer layers of the cornea
Deep anterior lamellar keratoplasty: removing and replacing the outer and middle layers of the cornea, leaving the inner (back) layers intact
Descemet's stripping endothelial keratoplasty (DSEK): 20% of the corneal supporting tissue called the corneal stroma as well as the inner lining of the cornea are replaced
Descemet's membrane endothelial keratoplasty (DMEK): the cells in the inner layer of the cornea are only replaced
Donor corneas
Advances in corneal preservation techniques and increasingly successful efforts at encouraging eye donation have resulted in the formation of eye banks. As most corneal transplants require grafts with a viable endothelium, quality control measures are applied.
These include endothelial examination of donor corneas by light microscopy and estimation of endothelial cell density (ECD). In addition, quality is enforced through age restrictions; eye banks in the USA typically set upper age limits for donors of 60–65 years.
However in Europe, eye banks tend to set higher age limits than 75 years, and some have no maximum donor age since the endothelial examination is now routine – the emphasis is placed on donor ECD.
Rejection of corneal transplants
Although corneal transplanted tissue is protected by relative immune privilege, the most common cause of corneal graft failure in all reports is allogeneic rejection. Typically, 2-year survival rates exceed 90%; this decreases to 35% to 70% in recipients with high-risk factors for rejection.
Rejection results in the loss of donor endothelial cells which are critical to maintaining corneal transparency. These endothelial cells do not repair by mitosis, resulting in the loss of donor corneal transparency as cell density falls below the threshold needed to prevent stromal swelling.
It has been over a century since the first corneal transplantation surgery was performed, and since 1905 there have been great advances in techniques and success. Increasingly, Custimizedcomponent corneal replacement strategies are being developed to replace diseased layers of cells and conserve healthy components of the eye.
Moreover, ever-improving instrumentation and engineering discoveries have improved the threshold for sight restoration, with faster recovery time, improved quality of vision, and more reliable site restoration. Looking forward, further optimization is possible, with the scope of services expanding to reach more remote areas and underserved populations.
References:
Singh R, Gupta N, Vanathi M, Tandon R. (2019) Corneal transplantation in the modern era. Indian J Med Res. doi:10.4103/ijmr.IJMR_141_19.
Armitage WJ, Goodchild C, Griffin MD, et al. (2019) High-risk Corneal Transplantation: Recent Developments and Future Possibilities. Transplantation. doi:10.1097/TP.0000000000002938.
NHS. Cornea transplant. Available at: https://www.nhs.uk/conditions/cornea-transplant/. Last accessed October 2021.
StatPearls [Internet]. Corneal Graft Rejection. Available at: https://www.ncbi.nlm.nih.gov/books/NBK519043/. Last accessed October 2021.
Further Reading
All Eye Content
How Does the Eye Work?
Types of Eye Allergy
Managing and Treating Eye Allergies
Symptoms and Diagnosis of Eye Allergies
More…
Last Updated: Dec 7, 2021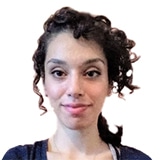 Written by
Hidaya Aliouche
Hidaya is a science communications enthusiast who has recently graduated and is embarking on a career in the science and medical copywriting. She has a B.Sc. in Biochemistry from The University of Manchester. She is passionate about writing and is particularly interested in microbiology, immunology, and biochemistry.
Source: Read Full Article