Introduction
What is big data in healthcare?
The benefits of expanding healthcare data
The role of artificial intelligence in big data management
Challenges in future developments
The future outlook
References
---
Rapid developments in healthcare-associated technology have improved how patients are treated and influenced healthcare outcomes.
These advances have percolated into everything from digital communication with patients to software modeling of test results and, most importantly, in this context, collection and storage of data.
Image Credit: fedrunovan/Shutterstock.com
What is big data in healthcare?
Given the staggering numbers of patients that use healthcare systems globally every year, the vast quantities of digital data in this system have become a significant hurdle that needs addressing.
Datasets of healthcare information, also known as "Big Data," have become so massive that traditional management methods are insufficient. Big data analytics is an ever-growing field that will only become more important as healthcare evolves.
Big Data in healthcare is the amalgamation of information from a wide range of sources, including healthcare records such as patient records, disease surveillance, and patient feedback. Clinical data also contributes to the whole, including everything from imaging to patient personal financial records and pharmaceutical data.
More recently, big data has introduced information from modern healthcare tools such as telemonitoring, wearable medical devices, and healthcare apps. As technology in telehealth and wearable devices continues to evolve, their contribution to big data will only increase.
The benefits of expanding healthcare data
If properly managed, this colossal network of databases has the potential to improve the healthcare system in numerous ways. Collectively it shows abilities in reducing overall healthcare costs and increasing the quality of care.
What does ChatGPT mean for Healthcare?
From a practical and logistical perspective, big data assists government agencies, policymakers, and hospitals in improving research coordination, preventing adverse events such as epidemics and outbreaks, and general resource management. This improved general management also enables more efficient spending and reduction of costs at a large scale.
Cost can also be reduced, and efficiency increased on a smaller scale at the individual level, with clinicians using data to make decisions rather than simply training and professional opinion. Quality of care is increased using tools like predictive analytics to detect disease at early stages and resources of demographics, lab tests, and diagnoses to help inform clinician treatment.
The role of artificial intelligence in big data management
As previously stated, the colossal quantity of information making up Big Data in healthcare cannot be managed by conventional means. AI and machine learning have been introduced as approaches to wrangling Big Data in a way that uses what it offers to the fullest potential.
In this context, AI refers to computational technology designed to emulate the assistance of human intelligence, such as engagement, sensory understanding, deep learning, and thought.
AI was first used in medicine in the 1950s, in which algorithms aided by a computer were employed to assist in clinician-led diagnoses. Since then, AI-based approaches have promised the execution of tasks that would normally require human assistance and judgment. This incorporation would allow medical professionals to focus their skills on creative problem-solving and streamline the healthcare system.
The current and future uses of AI in healthcare are sprawling and varied. AI is an ever-growing tool in the healthcare sphere, encompassing advanced programming of rehabilitative and surgical instrumentation and identification of novel candidate therapeutic drugs.
In the context of Big Data management, however, AI represents the main tool in using this resource to its fullest potential. In managing health services, AI provides constant, real-time access to medical information from books, clinical practices, and journal articles. This streamlined data sharing proved instrumental in combatting the COVID-19 pandemic.
Predictive medicine, in which disease diagnosis and outcomes can be assessed through risk factors, assessing multimorbidity, and patient data diagnostics, facilitates overall clinical decision-making. This accelerates the quality and efficiency of care provided, decreasing overall costs and improving outcomes for individual patients.
Image Credit: elenabsl/Shutterstock.com
Challenges in future developments
While AI and machine learning-based management of Big Data in healthcare is promising, it is not perfected. Exceptional complexity in data and variation in data quality pose major problems for those developing management approaches. This is especially true given the situation-specific nature of many data analytics approaches.
A major issue regarding data access lies in regulatory compliance and data security. Privacy and confidentiality can significantly affect data quality when patient data and critical details cannot be shared or accessed.
With significant portions of the population lacking trust in large-scale data collection systems, voluntary omitting of data in health records has the risk of compromising overall data quality and, by extension, the applicability of Big Data.
The Health Insurance Portability and Accountability Act of 1996 (HIPAA) was established to provide patients with legal rights regarding the confidentiality of their healthcare data. Adherence to this act may prove difficult as Big Data's complexity grows, and the information required for certain levels of data quality cannot coexist with desires for confidentiality.
The Future Outlook
The management of Big Data in healthcare is a rapidly evolving and interdisciplinary field that continues to be critical to improving healthcare.
The explosion in healthcare data will only continue to expand as technology continues to integrate into the field, and developing management techniques allows researchers, governments, and clinicians to improve their operations in ways that were previously impossible.
References:
Chen, I.Y., et al. (2021). Probabilistic Machine Learning for Healthcare. Annual Review of Biomedical Data Science, 7(1) pp. 393-415, doi: 10.1146/annurev-biodatasci-092820-033938
Majnarić, L.T., et al. (2021). AI and big Data in Healthcare: Towards a More Comprehensive Research Framework for Multimorbility. Journal of Clinical Medicine, 10(4), doi: 10.3390/jcm10040766
Rehman, A., et al. (2022). Leveraging big data analytics in healthcare enhancement: trends, challenges and opportunities, 28(4) pp. 1339-1371, doi: 10.1007/s00530-020-00736-8
Secinaro, S., et al. (2021). The role of artificial intelligence in healthcare: a structured literature review. BMC Medical Informatics and Decision Making, 21(1), doi: 10.1186/s12911-021-01488-9
Further Reading
All Healthcare Content
Role of Real-Time Data in Healthcare
Healthcare Systems Around the World
What is the Role of Regulatory Bodies in Healthcare?
How is the 'omics' Revolution Changing Healthcare?
More…
Last Updated: May 10, 2023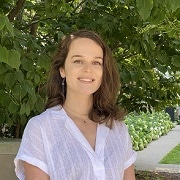 Written by
Antonia Du Bois
Antonia was not always a scientist, beginning her higher education with a joint science and arts degree at the University of Guelph in 2015. After exploring her interests in a range of non-scientific areas including studio art, theatre studies, and classics, Antonia changed course in 2016 to pursue a Bachelor of Science in Molecular Biology and Genetics.
Source: Read Full Article