Using immunotherapy to cure type-1 diabetes
Using stem cell-derived beta cells for functional cure of diabetes
A genetic therapy based cure for diabetes
Treating diabetes using insulin inhibitory receptor
Future of the undergoing research into a cure for diabetes
References
Further reading
---
Over the past century, new medications and computer technology have helped many individuals better manage their diabetes, yet optimum glucose control remains unreachable for most diabetics, especially young people.
Managing diabetes is a daily balancing act that demands continual care. Insulin treatment cannot perfectly replicate a healthy pancreas' physiologic function. This article will explore the research into a cure for diabetes.
Using immunotherapy to cure type-1 diabetes
Type 1 diabetes is a severe public health issue. The body's immune system targets its insulin-producing pancreatic cells.
Immunotherapies work by reprogramming the immune system to stop attacking and destroying the pancreatic beta cells that produce insulin. Type 1 diabetes may be prevented or slowed down in the future with the help of these new treatments.
Diabetes UK created a network of scientists and research centers called the Type 1 Diabetes Immunotherapy Consortium. It has laid the groundwork for scientists to conduct clinical trials and obtain insights into how immunotherapy can aid in curing type 1 diabetes.
Dr. Tree, an Immunotherapy Consortium scientist, has established world-class specialized laboratories to analyze blood samples from various studies to determine precisely how medicines work to reduce the immune system onslaught.
Using stem cell-derived beta cells for functional cure of diabetes
Pancreatic beta cells regulate blood glucose homeostasis by producing and secreting insulin in response to changes in blood glucose levels. Since insulin is the sole hormone that can lower blood glucose levels, its release into the circulation must be tightly managed.
The loss of beta cell function causes diabetes mellitus. It is a category of metabolic illnesses characterized by persistently increased blood glucose levels. This disease can transform into type 1, 2, or other rare types of diabetes.
In type 1 diabetes, insulin deficit is caused by the death of beta cells due to an autoimmune process. In contrast, in type 2 diabetes, insulin shortage is caused by beta cell malfunction and is often associated with peripheral insulin resistance.
Type 1 and 2 diabetes may be curable with beta cell replacement. According to research, some individuals with brittle T1D are presently being treated by percutaneous infusion of pancreatic islets into the portal vein, which results in long-term insulin independence.
Beta cell replacement is preferable to insulin treatment for overall metabolic regulation, avoidance of severe hypoglycemia, and delaying the advancement of micro and macrovascular problems.
Researchers Move One Step Closer to Curing Diabetes
Currently, there are some drawbacks and hurdles to stem cell therapy. These include the functional immaturity of stem cell-derived beta cells, risk of tumorigenesis, graft immune rejection, and the emergence of encapsulation devices.
A genetic therapy based cure for diabetes
Research published in Endocrine News discusses a genetic therapy based cure for diabetes. According to them, scientists have discovered genetic therapies enabling the body's cells to fight and even cure sickness. Researchers are learning to utilize viral vectors to introduce genes into beta cells that may shield them from immunological assault.
A recent article published in Cureus explores the cure of diabetes type 1 using gene therapy. Gene therapy involves replacing a disease-causing gene with a healthy copy, inactivating a disease-causing gene that isn't working properly or introducing a new or modified gene into the body to help treat illness.
What is Gene Therapy?
Gene therapy is now being studied for cancer, autoimmune diseases, and infectious diseases. Gene therapy uses plasmid DNA, viral vectors, bacterial vectors, human gene editing, and patient-derived cellular gene therapy products.
Researchers from the University of Wisconsin School of Medicine and Public Health became the first to demonstrate the effectiveness of a DNA-based insulin gene therapy in curing type 1 diabetes.
For the first time, the researchers induced insulin production in diabetic rats, which allowed them to normalize their body's glucose metabolism. This discovery has opened the way for further study in this area.
Treating diabetes using insulin inhibitory receptor
Research published in ScienceDaily focuses on developing regenerative treatments for diabetes that are complementary and alternative to conventional immunological and metabolic therapy.
Using the insulin inhibitory receptor, researchers have revealed a viable molecular target for beta cell protection and regeneration treatment that does not carry the undesired consequences of intensive insulin therapy.
Researchers used mice to show that the role of the inceptor is to protect the beta cells that make insulin from constant activation of the insulin pathway. Insulin resistance may be enhanced by inhibiting the insulin signaling due to the inceptor being activated in diabetes.
Future of the undergoing research into a cure for diabetes
Despite the research, a proper cure for a diabetes with a proven clinical trial in different countries has not yet been developed. The cure for diabetes demands a collaborative research study of researchers and companies from all over the world.
References
Srinivasan M, Thangaraj S, Arzoun H (December 19, 2021) Gene Therapy – Can it Cure Type 1 Diabetes? Cureus 13(12): e20516. https://doi.org/10.7759/cureus.20516.
Ansarullah, Jain, C., Far, F.F. et al. Inceptor counteracts insulin signalling in β-cells to control glycaemia. Nature 590, 326–331 (2021). https://doi.org/10.1038/s41586-021-03225-8.
Bluestone, J.A., Buckner, J.H. and Herold, K.C. (2021) 'Immunotherapy: Building a bridge to a cure for type 1 diabetes', Science, 373(6554), pp. 510–516. doi.org/10.1126/science.abh1654.
Bourgeois, S. et al. (2021) 'Towards a functional cure for diabetes using stem cell‐ derived beta cells: Are we there yet?', Cells, 10(1), pp. 1–24. doi.org/10.3390/cells10010191.
D'ARRIGO, T. (2014) Diabetes: Will It Be Ever Cured? https://endocrinenews.endocrine.org/sept-2014-diabetes-will-it-ever-be-cured/#:~:text=Immunology%20and%20beta%20cell%20function,rid%20itself%20of%20the%20disease.
Further Reading
All Diabetes Content
What is Diabetes?
COVID-19 and Diabetes
What Causes Diabetes?
Diabetes Pathophysiology
More…
Last Updated: Jul 12, 2022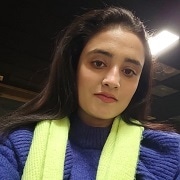 Written by
Maira Ahsan
During the coronavirus disease 2019 (Covid-19) lockdown, while pursuing a bachelor's degree in human nutrition and dietetics, Maira started her freelancing career as a content writer, focusing on the life sciences. In 2020, she started working as a freelancer on Fiverr, where she quickly found opportunities to work with several Canadian companies.Maira received an offer for a nutritionist position from a French hotel in Canada, where she was responsible for developing nutrition-based recipes and calorie-counted meals.
Source: Read Full Article