What is a chronic illness, and how does it affect our mental health?
How can the psychological strain of chronic physical illness be treated?
How does chronic illness affect caregivers?
Conclusion
References
Further reading
---
Chronic physical illness is psychologically draining to those experiencing it, and psychiatric disorders such as depression and anxiety are more common amongst such individuals, who are frequently required to adjust their lifestyle and aspirations to accommodate their physical ailment. For example, the rate of affective disorders amongst the diabetic and rheumatoid arthritis patient populations is around 25% and rising to over 30% amongst cancer patients, compared to rates of only 4-8% amongst the general population.
The source of psychological strain may be directly related to the chronic physical illness, such as lung infection leading to hypoxia and low mood, or the treatment regimen intended to treat underlying chronic illness may itself induce psychological instability, where chemotherapy is more devastating than cancer, or where administered steroids result in altered mood.
Caring for those with a chronic physical illness can be equally strenuous to the psychology of caregivers and clinicians, who may be forced to observe a loved one or many hundreds of patients in decline over potentially many years. This article discusses how chronic physical illness affects mental health in those suffering from an illness and those caring for these individuals.
What is a chronic illness, and how does it affect our mental health?
A chronic illness is defined as a condition that lasts at least a year or more and requires ongoing medical attention or otherwise significantly limits daily activities. Where the specific chronic illness causes constant or frequent pain and distress, the potential psychological impact is obvious.
In many cases, pain relief may be administered long-term to such patients. However, this strategy does not tackle the root cause of pain, and the continuous use of analgesics has complications. Perhaps more important to the psychology of those experiencing chronic pain than the pain directly experienced is the ultimate influence on their lifestyle, where the illness may discourage engagement in social activities, exercise, and healthy sleep habits that are known to lead to psychiatric disorders such as depression.
Mental Health Comorbidities
Reduced physical activity, in turn, can enhance the probability of obesity and other physical health conditions, subsequently further promoting psychological strain and generating a negative feedback loop. In cases of severe or terminal illness, the patient experiences additional psychological strains related to fear of dying, leaving their family and loved ones without them, and potentially greater financial pressures for them and their loved ones going forward.
Psychological co-morbidities are extremely common amongst those with chronic illness, with around half of those in England with mental health problems also experiencing some type of long-term condition, or 30% of those with a long-term condition also experiencing a mental health issue.
Chronic illness can induce adverse psychological symptoms in the population, though interestingly, strong evidence suggests that having a psychological illness makes one more prone to chronic physical illness. For example, depression increases the risk of coronary artery disease and ischemic heart disease by as much as 100% when accounting for probable outcomes such as lower physical activity.
As may be expected, most studies show that the incidence of psychological illness increases when patients are experiencing multiple chronic conditions. Data from the World Health Survey suggests that an individual diagnosed with two or more chronic conditions is seven times more likely to experience depression than a person with a single condition.
Socio-economic status has also been shown to be a strong predictor of chronic illness frequency and psychological strain concomitance, presumably as those with more financial and personal resources are better able to avoid chronic illnesses and can subsequently better adjust to and cope with any illness that may occur.
How can the psychological strain of chronic physical illness be treated?
Psychological therapy may benefit patients suffering from chronic illness in a one-to-one or group setting. For example, cognitive behavioral therapy targets the behavioral and cognitive response to pain. It attempts to educate regarding relaxation, mood management, and effective communication, hopefully restructuring the patient's maladaptive thoughts about their condition. Alternatively, operant-behavioral therapy utilizes positive reinforcement and punishment to alter behavior and thoughts relating to the condition.
Interestingly, particular therapeutic approaches have shown the best effect when applied to psychological strain resulting from specific chronic sources. Complex regional or non-specific pain is adapted to well by patients undergoing operant-behavioral therapy, while those with more specific musculoskeletal pain do well with acceptance and commitment therapy, where participants are encouraged to find ways to work around the impairment.
Those experiencing chronic illnesses that generally influence the quality of life in a way that cannot be circumvented, such as cancer, arthritis, irritable bowel syndrome, or chronic migraine, are best treated by mindfulness-based stress reduction techniques, which teach a "non-striving" approach to pain management using breathing techniques and meditation.
How does chronic illness affect caregivers?
A high incidence of anxiety and depression is also reported amongst close friends and familial caregivers to those experiencing chronic illness, originating from many potential sources. Those experiencing chronic illness may be less able to work and provide an income, are likely to be expressing psychological strain through isolation or aggression, and may also provide a direct burden of care to their loved ones, presenting psychological stressors to caregivers from multiple angles. In response, their lives are likely to change, having to engage in more work to account for the deficit or abandon their career entirely to provide care.
Therapeutic options to help relieve the psychological strain placed on caregivers also include various support groups and counseling options, most of which strive to encourage acceptance through education relating to the disease, discussion around how their loved one experiencing illness must themselves be feeling, and preparation for future possibilities.
Clinicians are also frequently affected by psychological strain, particularly when working with individuals experiencing serious chronic or terminal illness, particularly in pediatric cases. The potential fallout of mounting psychological strain on clinicians could include lessened work capacity and potential abandonment of the career, depriving the healthcare industry of a trained professional. Most health authorities monitor employees' mental health, with special sensitivity towards those working in positions entailing high psychological stress, and generally offer training relating to coping mechanism development.
Conclusion
Any chronic illness is life-changing, and people frequently struggle to adapt to their new situation, resulting in severe psychological strain. As medical interventions and health monitoring improve worldwide, a greater proportion of the general population is living longer and incurring chronic illnesses more frequently, such as arthritis, diabetes, and dementia, among many others. The cost of providing care is also amplified by psychological co-morbidities that require treatment and may incur additional conditions.
References
Juth, V., Smyth, J. M., & Santuzzi, A. M. (2008). How do you feel? Self-esteem predicts affect, stress, social interaction, and symptom severity during daily life in patients with chronic illness. Journal of health psychology, 13(7), 884-894. https://www.ncbi.nlm.nih.gov/pmc/articles/PMC2996275/
Silver, E. J., Bauman, L. J., & Ireys, H. T. (1995). Relationships of self-esteem and efficacy to psychological distress in mothers of children with chronic physical illnesses. Health Psychology, 14(4), 333.
Daniel Schwartz, D., Psychological Complications of Chronic Illness. [online] Texaschildrens.org. Available at: https://www.texaschildrens.org/health/psychological-complications-chronic-illness [Accessed 1 April 2022].
Lim, J. W., & Zebrack, B. (2004). Caring for family members with chronic physical illness: a critical review of caregiver literature. Health and quality of life outcomes, 2(1), 1-9. DOI: 10.1186/1477-7525-2-50
Turner, J. & Kelly, B. (2000). Emotional dimensions of chronic disease. Western Journal of Medicine, 172(2), 124-128.
Naylor, C., et al. (2012). Long-term conditions and mental health The cost of co-morbidities. The King's Fund. [online] kingsfund.org.uk. Available at: https://www.kingsfund.org.uk/sites/default/files/field/field_publication_file/long-term-conditions-mental-health-cost-comorbidities-naylor-feb12.pdf [Accessed 08 November 2022].
Sturgeon, J.. (2014). Psychological therapies for the management of chronic pain. Psychology Research and Behavior Management, 115. https://doi.org/10.2147/prbm.s44762
Further Reading
All Chronic Pain Content
What is Chronic Pain?
A Guide to Managing Chronic Pain
Last Updated: Nov 8, 2022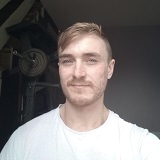 Written by
Michael Greenwood
Michael graduated from Manchester Metropolitan University with a B.Sc. in Chemistry in 2014, where he majored in organic, inorganic, physical and analytical chemistry. He is currently completing a Ph.D. on the design and production of gold nanoparticles able to act as multimodal anticancer agents, being both drug delivery platforms and radiation dose enhancers.
Source: Read Full Article