Do nutrient-enriched foods improve human health?
In a recent Special Issue published in Foods, researchers collated scientific evidence on advancements in research for nutrient-rich foods, such as fruits, vegetables, nuts olive oil, to name a few.
They assessed how nutrient-rich foods enriched in protein, fiber, vitamins, and minerals contributed to health and well-being, focusing on their composition, properties, and bioactive compounds, e.g., polyphenols.
About the research
This Special Issue had seven manuscripts, five original research studies, and two reviews, all categorized under three sub-topics. The first topic covered studies investigating food transformation to improve the food composition of natal plum juice and lupin-fortified bread.
The second set of topics covered articles describing the nutrient composition of some foods (e.g., soybean seeds) and their bioaccessibility.
The third and last set of reviews comprised studies summarizing the current data on the beneficial effects of yogurts and probiotic fermented kinds of milk and organosulfur compounds from Allium cepa, i.e., onion.
What studies were carried out?
This research area is diverse as many foods are nutrient-rich. More importantly, they have a wide variety of beneficial and adverse effects on health.
Regarding food transformation, Seke et al. found that microencapsulation of natal plum (Carissa macrocarpa) juice improved its stability, thereby facilitating the development of functional foods. They inoculated this juice with Lactiplantibacillus plantarum 75 by freeze-drying.
Similarly, Plustea et al. showed that the addition of 30% lupin flour improved the nutritional properties of bread made from wheat flour dough. Sensory analysis showed that consumers were most appreciative of bread with 10% lupin flour.
Regarding the second set of articles, Ciudad-Mulero et al. found that the most abundant macroelement in farmers' varieties of tomato was potassium (K), followed by magnesium (Mg), calcium (Ca), and sodium (Na). The most abundant microelements in yellow tomatoes were iron (Fe) and copper (Cu), zinc (Zn), and manganese (Mn) in the round tomato.
Grubišić et al. found that wheatgrass juice (added to other fruit juices, including beetroot, apple, carrot, lemon, and orange) improved their nutritional value by increasing their Ca, Mg, Mn, and Zn levels. Specifically, it increased vitamin C levels in apple, beetroot, and carrot juices and total flavonoids in apple, carrot, and orange juices.
Moving on to independent reviews in the scope of this Special Issue, Hadjimbei et al. found that yogurt and probiotic fermented kinds of milk are excellent vehicles for delivering functional ingredients.
They exert a beneficial health effect on diseases, such as osteoporosis, cardiovascular diseases (CVDs), and diabetes, besides promoting gut health and overall immunity. Finally, Guillamón et al. systematically reviewed the benefits of organosulfur compounds from onion and showed these had substantial antibacterial activity against many antibiotic-resistant bacteria.
In animal models, they modulated and added beneficial gut microbiota. Thus, these compounds could benefit people with intestinal inflammatory diseases, such as inflammatory bowel disease (IBD), and reverse IBD-related gut dysbiosis.
Conclusions
To conclude, all seven manuscripts, five articles, and two reviews published in this Special Issue enhance understanding of all the health benefits of a diet comprised of nutrient-rich foods. However, the scope of more research in this field is immense and must continue.
Journal reference:
González-Palacios S & Fonollá J (2023). Advances in Nutrient-Rich Foods for a Healthy Diet. Foods, 12, 2946. doi: 10.3390/foods12152946. https://www.mdpi.com/2304-8158/12/15/2946
Posted in: Medical Research News | Miscellaneous News
Tags: Antibiotic, Bacteria, Bread, Calcium, Carrot, Copper, Diabetes, Diet, Dysbiosis, Food, Fruit, immunity, Inflammatory Bowel Disease, Magnesium, Manganese, Minerals, Olive Oil, Onion, Osteoporosis, Potassium, Probiotic, Protein, Research, Tomato, Vegetables, Vitamin C, Vitamins, Wheat, Zinc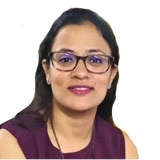 Written by
Neha Mathur
Neha is a digital marketing professional based in Gurugram, India. She has a Master's degree from the University of Rajasthan with a specialization in Biotechnology in 2008. She has experience in pre-clinical research as part of her research project in The Department of Toxicology at the prestigious Central Drug Research Institute (CDRI), Lucknow, India. She also holds a certification in C++ programming.